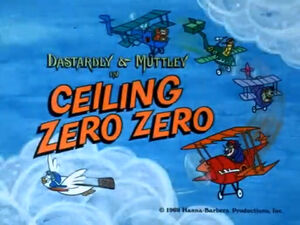 Ceiling Zero Zero is the second Dastardly & Muttley segment of the eleventh episode of Dastardly & Muttley in Their Flying Machines. It first aired 22 November 1969.
Summary
The Vulture Squadron use a weather machine to try to catch Yankee Doodle Pigeon.
Availability
Community content is available under
CC-BY-SA
unless otherwise noted.