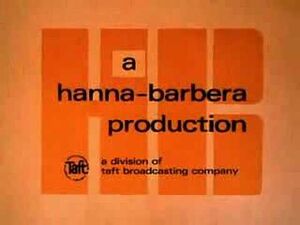 Hanna–Barbera Productions, Inc. (also called Hanna–Barbera Cartoons, Inc., H-B Enterprises, Inc., or simply Hanna–Barbera) was a cartoon creating team that produced many classic American cartoons.
They produced many popular cartoons such as Tom and Jerry, The Flintstones, Yogi Bear, Scooby-Doo, The Jetsons, Jonny Quest, The Quick Draw McGraw Show, Top Cat, The Huckleberry Hound Show, Space Ghost, and The Smurfs.
They produced Wacky Races, The Perils of Penelope Pitstop, and Dastardly & Muttley in Their Flying Machines. They also produced Yogi's Ark Lark, Laff-A-Lympics, Yogi's Treasure Hunt, Wake Rattle & Roll, and Yo Yogi!
Community content is available under
CC-BY-SA
unless otherwise noted.